SES are a company of experienced and fully accredited plumbers and central heating engineers providing services in the Hereford area. We are qualified to install brand new central heating, or improve your existing heating system.
High Standard of Work
"We are really pleased with the central heating service received from SES Hereford Limited. A high standard of work and sensible prices mean that we have used them a couple of times now. Highly recommended." – James K. Reed
Planning New Central Heating
Central heating installation for your home or new build requires experienced understanding of space and heating requirements to select the right boiler output, size and location of radiators, and pipework logistics.Our heating engineers are knowledgeable and experienced in ensuring that this essential aspect of your home truly serves the needs of your lifestyle and building functionality.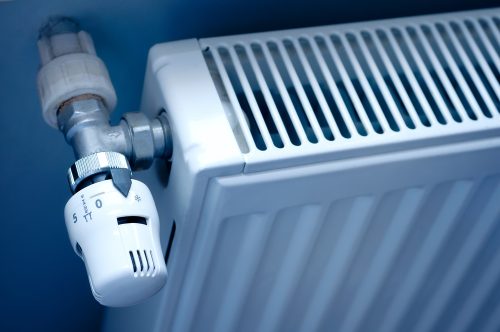 Very Professional Service
"Our boiler gave up the ghost and stopped working without notice. The SES heating engineer arrived on time and was very professional. The system is now up and running and we are very pleased with the service provided." – Clayton T. Howell
A SITE VISIT and SURVEY will enable us to discuss your requirements so we can provide you with a detailed and competitive quotation for works.
We then agree an INSTALLATION SCHEDULE with you to install your central heating. We aim to fit in as seamlessly as possible with other aspects of your renovation or build, and keep disruption to a minimum. If any making good of joinery or plasterwork is required, we can arrange for it to be completed to a high standard.
As well as a new central heating installation, we can repair, extend or improve any aspect of your existing system. Our services include
Radiator replacements or relocation
Additional radiators
Thermostats
Boiler installation
System flushes
Resolving system cold spots/ poor functioning
Repair and replace pipework
Contact us for advice and to discuss your central heating installation / repair requirements in Hereford.
Installed a New Boiler
"As soon as I knew that my boiler was on its last legs I asked some companies to provide me with a quotation for the new boiler installation. The SES quotation was one of the best but it was their professionalism that made me choose them in the end. They did a fabulous job and we will definitely be using them for the annual boiler service." – Donald E. Singleton, Hereford
Our Client Reviews
High Standard of Work
"We are really pleased with the central heating service received from SES Hereford Limited. A high standard of work and sensible prices mean that we have used them a couple of times now. Highly recommended." – James K. Reed
Very Professional Service
"Our boiler gave up the ghost and stopped working without notice. The SES heating engineer arrived on time and was very professional. The system is now up and running and we are very pleased with the service provided." – Clayton T. Howell
Installed a New Boiler
"As soon as I knew that my boiler was on its last legs I asked some companies to provide me with a quotation for the new boiler installation. The SES quotation was one of the best but it was their professionalism that made me choose them in the end. They did a fabulous job and we will definitely be using them for the annual boiler service." – Donald E. Singleton, Hereford