SES offer a quality tiling service to home and business owners in Hereford and surrounding areas.
Our tilers are experienced and skilled in wall and floor tiling and you can count on us to fit and lay your tiles with precision, even in the most irregularly shaped recesses or alcoves.
Bathrooms, Showers And Wet Rooms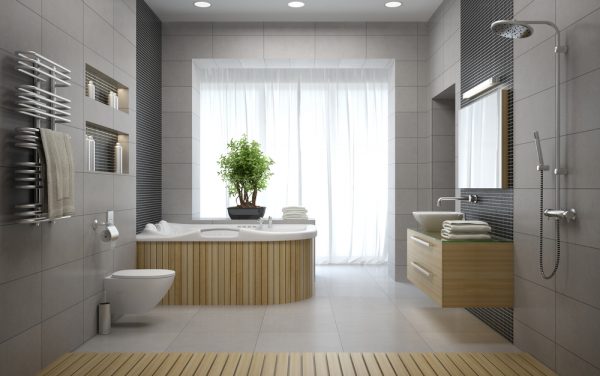 Tiling is of course a necessary feature in your bathroom to create durable water repellent splashbacks for sinks and baths, and many people choose to tile walls to two-thirds height. Ceramic or stone floor tiling is also a popular choice for bathrooms. Bespoke shower units and wet rooms should be fully tiled and completely sealed for longevity.
Hereford customers are invited to arrange a home consultation, which will enable us to measure your wall and/or floor space to calculate the required quantity of your chosen tiles.  You may wish to combine larger tiles with mosaic borders, and we will work with you to create your desired effect.  We have a wide selection of tile ranges for you to choose from and order through us, or you are welcome to purchase your own tiles if you would prefer.
Kitchens, Utility Rooms And Cloakrooms
We can provide tiling services for any area of your home where you require it, whether as part of a new installation or to remove and renew old and damaged tiles with clean contemporary tiling. Any plaster damage that occurs during old tile removal can also be repaired by our in-house plasterer, for a guaranteed perfect result.
CONTACT US and we will be happy to help.